Immediate Dentures in Oakville, ON
Halton Dentures offers immediate dentures in our Oakville Denture Clinic. When complete extractions of your remaining teeth become unavoidable, an immediate denture is a solution. Our team at Halton Denture Clinic will help you avoid the inconvenience and discomfiture of being without teeth.
What are Immediate Dentures?
The immediate dentures are removable dentures that are inserted on the same day that the remaining teeth are removed. The advantage of this technique is that you avoid having to live without your teeth while your gums and jawbone complete the healing process. They also serve as a bandage to control bleeding and protect gum tissue after the extractions of teeth.
Are immediate dentures a good idea?
Perhaps the most important advantage is that you receive your teeth right away after the extraction of your natural teeth. Therefore, you never need to appear in public without any teeth, have the ability to chew and eat food. Immediate dentures also serve as a bandage to control bleeding and protect gum tissue after the extractions.
How long does it take to fabricate Immediate Dentures?
Approximately one week is required in order to fabricate the dentures. Every person is different but in most cases, the complete healing process after teeth extracted could take anywhere from 3-6 months.
IMMEDIATE DENTURES PROCESS
First Appointment:
An impression is made of your existing teeth and gums prior to the extraction surgery and is used for the construction of your new dentures. From this our denturist is able to copy and construct a denture, duplicating your original teeth with any improvements as you so wish.
Second Appointment:
After the extraction, your immediate dentures are inserted so that you have teeth during your healing period. There is no way of trying the denture in before your extractions are completed. During the healing period, postoperative instruction from the Surgeon and Denturist must be followed carefully. Your gums and bone recede to a much smaller size, because of the tooth sockets closing. Regular check-ups and maintenance to ensure ideal healing are required.
Third Appointment:
Temporary linings or tissue conditioners will be required to ensure a positive fit. This procedure may be repeated a number of times based on your physiological rate of healing. At the completion of the healing period, a permanent reline or a new denture may be constructed to ensure a comfortable and exact fit.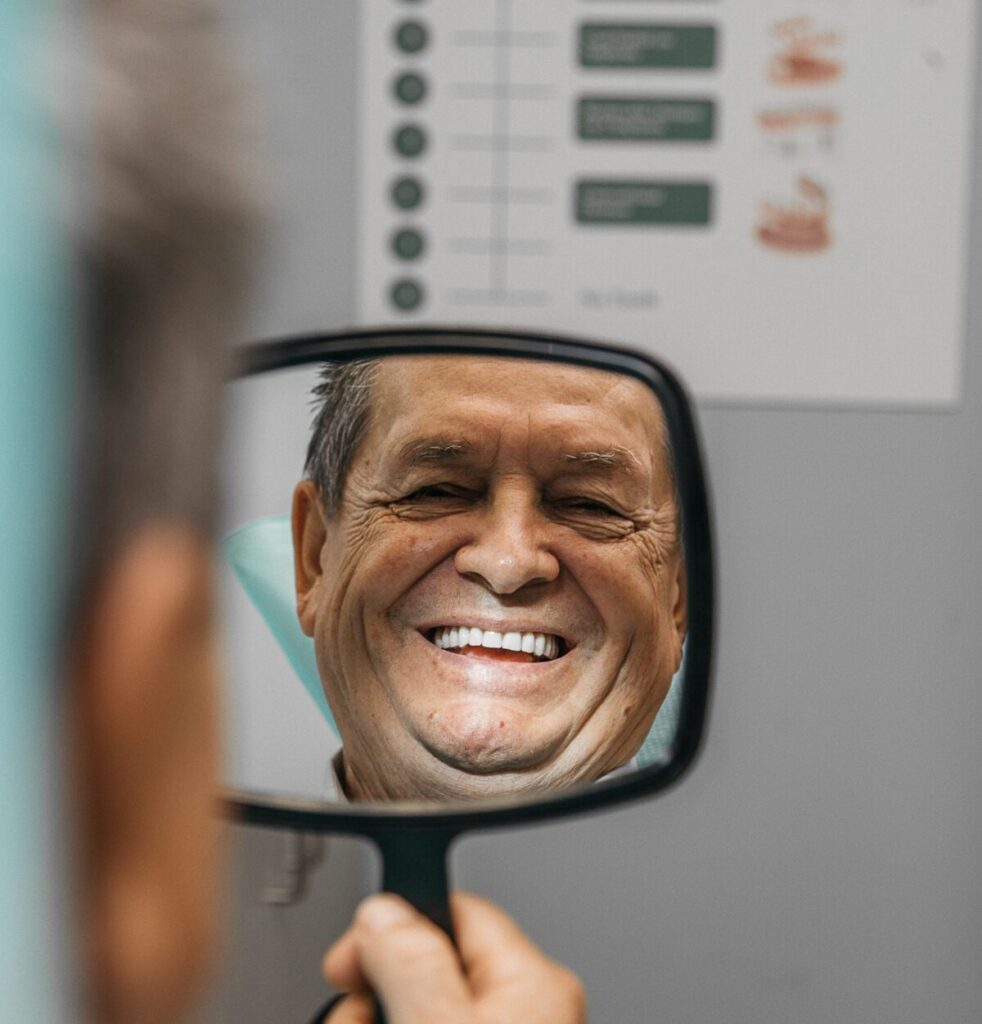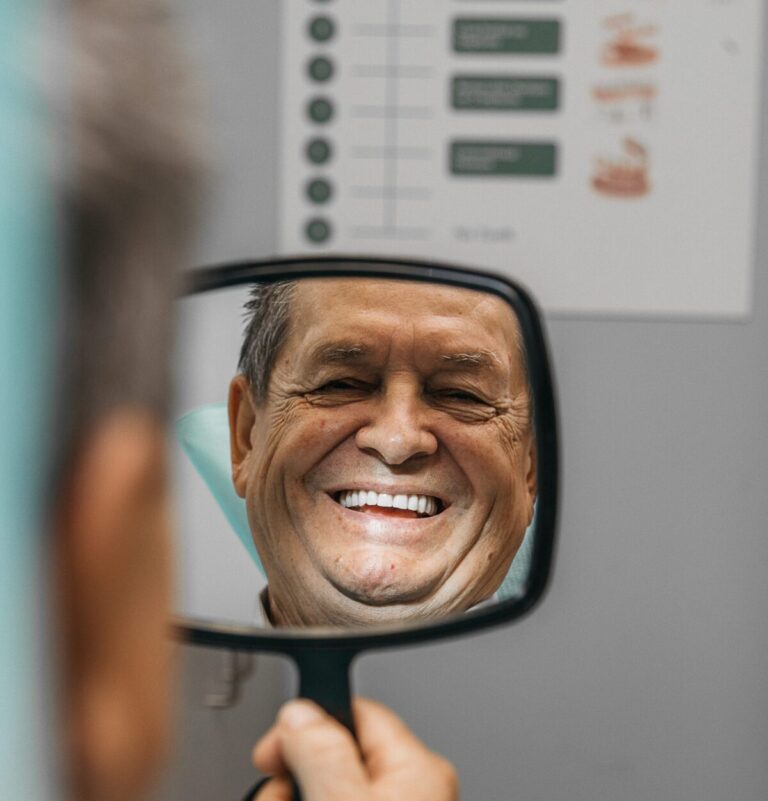 Explore All Of Our Denture Services
Denture Services In Oakville
FREQUENTLY ASKED QUESTIONS
Immediate dentures are designed to act as a temporary solution following tooth extraction providing an immediate aesthetical solution for our smile. They help with the healing process, acting as band aid covering the extraction site. Immediate dentures aid in eating during the healing process and keep you smiling confidently.
Taking your dentures off overnight is important to make sure that your gums get a chance to rest. When storing them overnight, make sure to rinse your dentures first and then keep them in a denture container with a denture cleaner. Most dentures will start to lose their shape if they're not kept moist for a long period of time. At Halton Denture Clinic we provide you a Denture Take Home Kit with everything you will need to take care of your dentures. 
Both eating and speaking with your Immediate dentures will take some time to get used to. In terms of eating, make sure to start with softer foods and then work your way up to a more solid diet – also take your time when eating! With speaking, you might experience some difficulties and maybe even a lisp at first, but with some practice you'll be speaking normally and confidently in no time.
I have had dentures for many years. With age, it got harder and harder for me to manage with bottom denture. Svetlana recommended that I put a cushioning in my bottom denture. The cushioning is called soft liner. It made a big difference in my bottom denture. Now I can eat with my denture again. I would definitely recommend soft liner to anyone.
At my age, I finally was able to get a pair of teeth. I never even thought that having teeth might be so important. I am so happy right now! I can't believe I can smile again like back in the old days. I always though at my age you don't really need teeth anymore, how much longer I would really live? Well, I was mistaken. Getting my new teeth  was the best decision I have ever made. Thank you to everyone who helped me with this process.