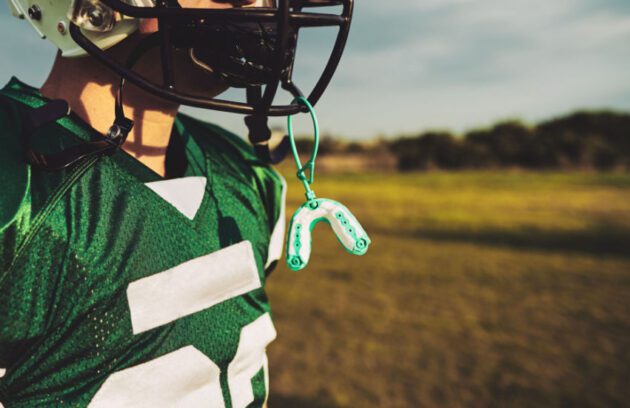 Mouth Guards to Protect Your Teeth
Imagine what it would be like if you suddenly lost one or two of your front teeth. Smiling, talking, eating—everything would suddenly be affected. Knowing how to prevent injuries to your mouth and face is especially important if you participate in organized sports or other recreational activities.
Mouth guards help cushion a blow to the face, minimizing the risk of broken teeth and injuries to your lips, tongue, face or jaw. When it comes to protecting your mouth, a mouthguard is an essential piece of athletic gear that should be part of your standard equipment from an early age.
At Halton Denture Clinic we offer a wide variety of colours, designs and patterns for you to choose from.
Mouth Guards for Teeth Grinding & Jaw Pain
Dental mouth guards are designed to protect your teeth for a wide range of acitivites. If you work with Halton Denture Clinic for a custom mouthguard, it can help with common mouth and jaw problems such as:
Teeth grinding: Teeth grinding or clenching is a common stress related movement disorder that can damage your teeth. Wearing a dental mouth guard can help keep your top and bottom teeth separated to prevent the potential of chipping teeth, and causing damage.
Limit tooth pain: Tooth pain can go hand in hand with teeth grinding. If you invest in a high-quality mouthguard, you can help reduce any tooth pain you may be experiencing.
Avoid a sore jaw and gums: Dental mouth guards can also help with gum and jaw pain! If you struggle with jaw or gum pain, or perhaps even suffer from TMJ, a custom-made mouth guard can do the trick and help you start living pain free once again.
Contact us to set up a consultation and to learn about all of our mouth guard options.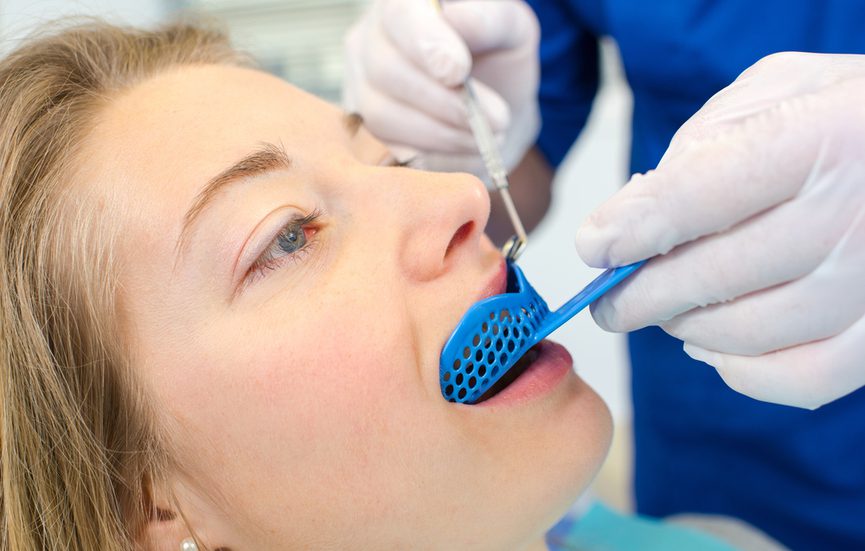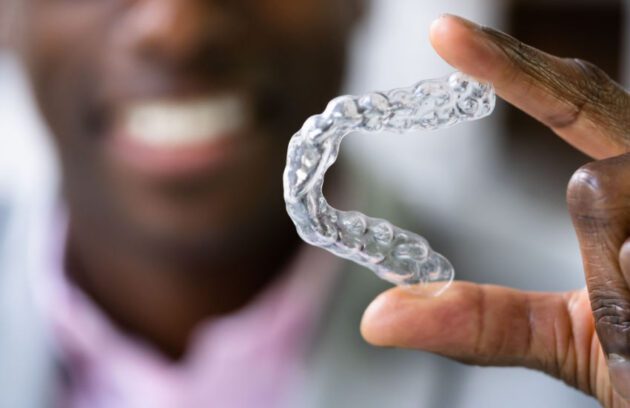 High Quality Custom Teeth Protection
Custom Mouth Guards Oakville
At Halton Denture Clinic, we offer professional custom mouthguards for all different types of customers. Whether you need a custom mouth guard in Oakville for sports, teeth grinding or snoring, we can help! Custom mouthguards offer much better support and protection compared to other one-size-fits-all options you might buy in a store. Invest in high-quality custom mouthguards that will protect you better and last longer.
Contact the experts at Halton Denture Clinic. Once you book a consultation we can assess your needs and create a custom-fitted mouth guard for your teeth and jaw.
Make Your Custom Mouth Guard Last Longer
Caring For Your Custom Mouth Guard

Mouth guards are an investment for your teeth. Keep them lasting long by taking good care of them. Below are a few key care instructions you should follow once you receive your custom mouthguard:
Rinse your mouthguard before and after wearing
Brush your mouthguard with your toothbrush
Ensure your mouthguard is dry before storing
When not in use, always store your mouth guard in its case
Keep your case clean
Deep clean your mouthguard once every week with a mouthguard-cleaning solution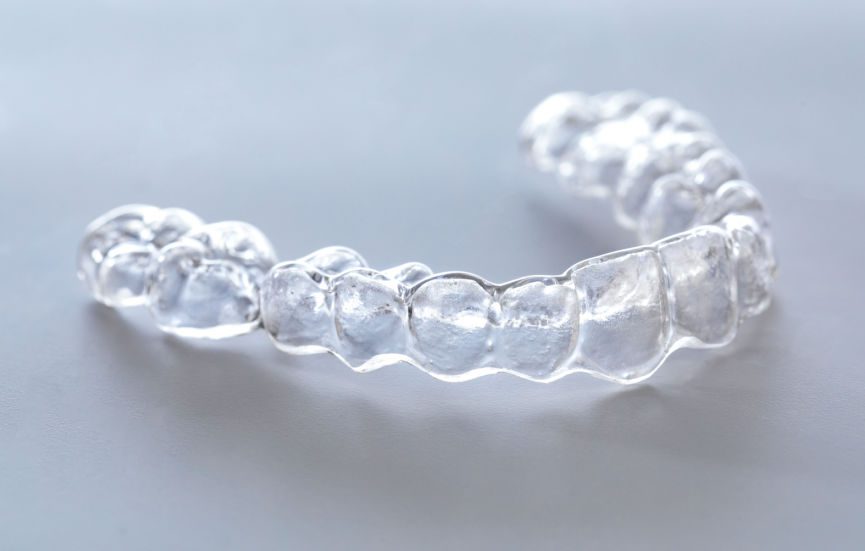 Explore All Of Our Denture Services
Denture Services In Oakville
Frequently Asked Questions
A sports mouth guard is designed to act as a shock absorber that distributes force exerted onto your jaws and teeth evenly throughout the appliance. Sports mouth guards act as an internal impact barrier between your upper and lower teeth and also as a protective barrier from external impacts as well.
Sports mouth guards come in three main different types:
Stock MouthGuard – An inexpensive and universally fitting mouth guard that provides some protection, but not nearly as much as their counterparts.
Boil & Bite MouthGuard – Made from a thermoplastic material, this type of sports mouth guard is placed in hot water and then is placed in your mouth to be shaped around your teeth, providing a more comfortable and conforming fit.
Custom Fitted MouthGuard – Individually designed and made at a dental office based on an impression of your teeth. Although more expensive, they provide the most comfort and the best protection.
There are many different ways to thoroughly clean a mouthguard with common household supplies:
Toothbrush & Non-Abrasive Toothpaste
Alcohol-Free Soap & Water
Diluted Mouthwash
Baking Soda
Hydrogen Peroxide & Vinegar
Each combination of household items provide a different level of cleanness and need to be rinsed off thoroughly. Contact our team to learn more about our techniques for cleaning your mouth guards!
A dental mouth guard's main purpose is to prevent teeth damage. Whether that be from sports, physical activities, or, you suffer from bruxism (subconscious grinding or teeth clenching) it's typically advised to use a mouth guard to help reduce injury or damages. A dental mouth guard will help protect your teeth, and can reduce jaw tension as well.
A mouth guard's lifespan is determined by which materials are used, the degree at which you exert yourself during physical activities, grind your teeth, and how well you take care of your mouth guard. However, you can expect a typical dental night guard to last for up to 5 years.
Get In Touch With Our Team